Gypsy Chickens in an Unholy Land
On Wednesday morning, a select crew of worldly motorcyclists will depart central Alabama ...
On an epic journey to a place where "anything goes" ...
The place that makes Las Vegas blush and cover its eyes ...
To the ghey tip of America's sandy protuberance ...
This is where it will all be recorded ...
It has begun...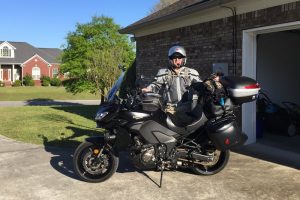 Wednesday morning, we all met all Waffle House for breakfast, then went next door for gas. After two false starts, we finally got underway.
Nobody felt like doing another 180 miles to get the Iron Butt certificate, so we called it quits at 820 miles. Everybody was safe and rode responsibly, and we arrived at the hotel around 11:30pm Eastern. We took lots of breaks and rest stops on the way down!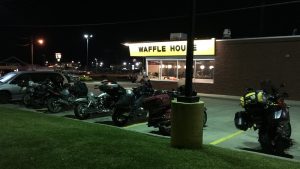 Planning for this ride started in December. I studied climate data for Florida and decided that April had the best temperatures and the lowest chance of rain in Florida. It looked like the "lowest chance of rain" theory was going to be a bust, but we made it all the way to Key Largo with less than two minutes total rain. It wasn't even a proper rain ... More like a "misting".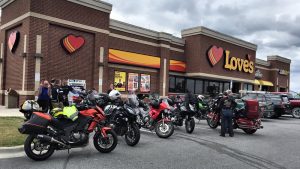 Keys Overseas Highway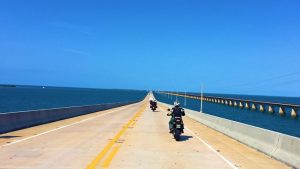 Southernmost Point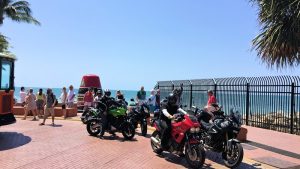 Gypsy Chicken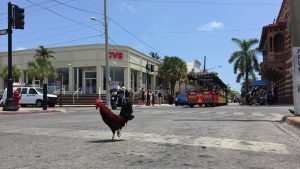 Another awesome day. No rain, bright blue skies mostly. After lunch, we rode a tour trolley all around Key West --- saw most of the island and the major attractions.
After that, we went to Sloppy Joes for a while to listen to music and drink cold drinks. Then we went to Mallory Square to watch the sunset and the street performers.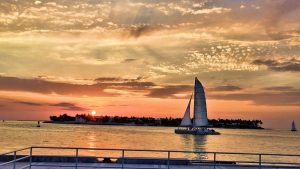 Value Jet Flight 592 Memorial